It is essential to have a good dentist that you can trust to take care of your oral health. A bad dentist can lead to poor oral health, which can harm your overall health.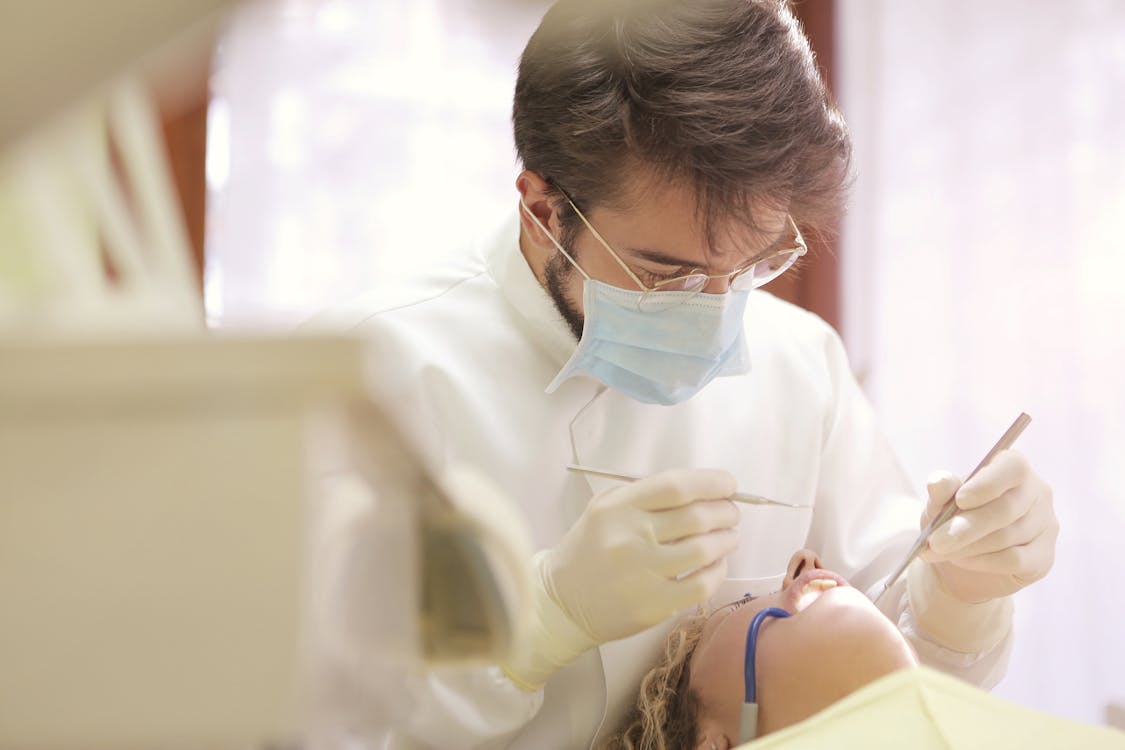 There are a few things to keep in mind when searching for the best dentist for your oral health. 
1. Ask Your Friends And Family Members For Referrals
The best way to find an experienced and qualified dentist is to ask your friends or family members for referrals. Talk to family and friends to see who they recommend. If you do not have any close friends or family members who see a dentist regularly, you can also search online directories such as the American Dental Association website. 
You can also check online reviews to see what others have said about different dentists in your area. This will give you a good idea of who is reputable and who you should avoid.
2. Look For Dental Clinics That Offer Free Consultations
Another thing you can do is look for dental clinics that offer free consultations. This way, you can meet with the dentist and get a feel for his or her style and approach. This can also help you decide whether the dentist is a good fit for your needs.
3. Check With Your Insurance Company
Another way to find a good dentist is to check with your insurance company. Many insurance companies have lists of dentists that they recommend, which can save you time and money when looking for a new dentist. They may even offer discounts on certain procedures if you use one of their recommended dentists.
4. Get Dental Care From An Expert In Cosmetic Dentistry
If possible, consider getting dental care from an expert in cosmetic dentistry. This type of dentist focuses on improving the appearance of teeth, which is often what people are looking for when they visit the dentist. In addition to giving you a more attractive smile, this kind of treatment can also prevent long-term damage to your teeth.
5. Schedule An Appointment And Ask For Questions
Once you have found a few potential dentists, schedule an appointment for a consultation so that you can get to know the dentist and ask any questions that you may have.
Make sure you are comfortable with the dentist you choose. You should feel at ease asking questions and discussing your concerns. The dentist should also be able to answer any questions you have in a way that is easy to understand. If you do not feel comfortable with the dentist, it is probably best to find someone else.
6. Observe The Environment Upon Visiting
When you visit the dentist's office, pay attention to the cleanliness of the office. The floors should be clean, and all of the surfaces should be wiped down.
The waiting room should be comfortable and inviting, and the staff should be friendly and helpful. If you feel uncomfortable in any way, you may want to consider finding another dental office.
7. Ask About Payment Plans
When you are ready to select a dentist, be sure to ask about payment plans. Some insurance companies may cover part or all of the cost of your dental care.
If your insurance does not cover dental care, there are several financing options available. You can often find dentists who offer payment plans that allow you to make low monthly payments.
Finding the best dentist for your needs does not have to be difficult. By following these tips, you can be sure you are getting the best possible care for your oral health. You will also have peace of mind knowing that you are working with a reputable and trustworthy professional. Click to read more.